_
Circular Fashion | What Innovations can we Look to?
 
A Pivotal Point for the Fashion Sector.
The natural resources that fashion designers have relied on for generations have depleted at an exponential rate over the past 15 years. In reality, we're potentially facing complete exhaustion of most natural resources by 2030.
Subsequently, the effect of rising costs will have monumental, damaging effects on companies' profit margins and business models.
The fashion sector is at a pivotal point to mitigate the potential collapse of an industry by looking at new measures to save the state of our natural planet and prevent serious environmental disruption.
The Positive News.
In an effort to build solutions and transform the current state of the industry, the Australian Circular Fashion Conference (ACF) is kicking off in Sydney this year, on March 22nd.
ACF founder, Camille Reed, says "Our primary aim is to first and foremost educate and start important conversations with the biggest and most influential parties in the Australian retail fashion industry. We've brought together experts who are excited to share their knowledge of how the apparel sector is tackling sustainability overseas."
A Call for Collaboration.
A host of industry experts, who understand the business of fashion in Australia, are coming together to provide the means for circular and sustainable practice implementation. Topics will equip industry leaders with tools to make their businesses more economically viable for future growth in the Australian market.
"The conference is specifically designed as a call to action for collaboration within the Australian fashion retail industry," Camille noted. "We've invited business leaders from our largest retail fashion companies (on-and-offline) to attend."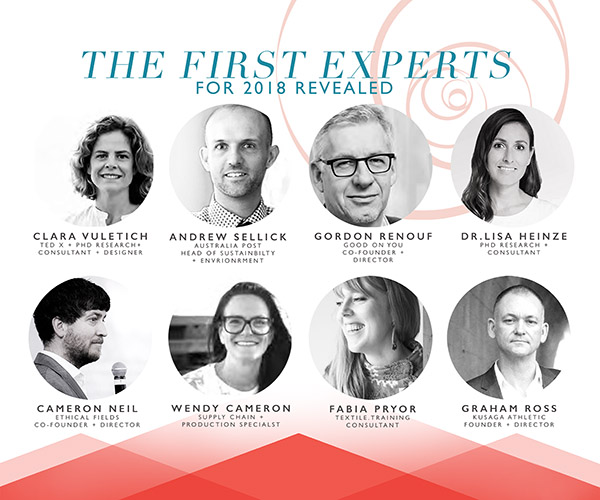 The event is focussed on fashion sustainability AND supporting economically viable growth, for the future prosperity of Australia's fashion retail businesses. Given the growing constraints on resources that fashion organisations have previously had at their disposal, this is truly a conference that no retail business can afford to miss.
"A company's approach to sustainability management is indicative of how it deals with stakeholders in general, including consumers, regulators and shareholders," Camille said -- "It can serve as a proxy of management quality."
That approach starts by coming together with other like-minded sustainability-driven enterprises to begin transforming the way business is done in retail circles.
"The Australian Fashion Industry has the opportunity and market resources to become innovative leaders to overcome world market change. We have the solutions to sustain business longevity." said Reed.
Let's take the first step together in March at the Australian Circular Fashion Conference.
WANT TO KNOW MORE ?
22 MARCH 2018 | SMC Function Centre, SYDNEY
Participation and attendance for the event is strictly focussed to businesses and organisations, not the general public.
For more information on and tickets to The Australian Circular Fashion Conference, visit the website below, or contact the event organiser Camille Reed via: Phone: +61 421 860 594 | Email: hello@bymili.com.au