JOIN US AT MELBOURNE RETAIL FESTIVAL 2018!
We'll be hosting an AFC Stand at this year's Melbourne Retail Festival, from Wednesday 28th - Thursday 29th, at The Australian Events Centre. The premium fashion trade event will host 150+ fashion, accessory and footwear brands showcasing their latest collections, along with a free series of retail business workshops and seminars.
Come by Stands 3-6, have a chat to the AFC team about our programs and get to know a handful of our incredible members that will be joining us, including; Artisans of Fashion, Sample Room, Dean World Cargo, Full Circle Fibres, Fashion Equipped, Ethical Sourcing Agency, Phillips Ormonde Fitzpatrick (POF) and SURFACE 1°22!
_
SOME OF THE AFC MEMBERS YOU'LL FIND INCLUDE:
Artisans of Fashion (AOF) is a social enterprise founded by Sydney based Creative, Caroline Poiner with the aim to promote cultural sustainability, authenticity and social change for village artisans in India; with a specific focus on empowering women & marginalised communities who have little access to alternative sources of income.
Since inception in 2012 AOF have worked with a number of high profile Australian designers to create awareness through exhibitions, social media campaigns, events and designer collaborations. For information on how to work with the AOF team, pay them a visit at the AFC stand at MRF!
Meet the Ethical Sourcing Agency, helping Businesses understand ethical sourcing.

Consumers are demanding greater transparency and accountability from businesses, together with a clear commitment that their product has been manufactured in the most ethical and responsible manner. Under the guidance of a robust ethical sourcing program, businesses can ensure the workers in their supply chain are treated fairly, while identifying opportunities to have a positive social and environmental impact in the communities they source from.

The Ethical Sourcing Agency can help you implement and maintain an ethical sourcing program specific to your business requirements – get in touch via info@esagency.com.au to book your short consultation during MRF!
Sample Room is Australia's only Ethically Accredited end to end product development and manufacturing house. Specialising in pattern making, grading and technical services, Sample Room supports designers bother established and those new to the industry. Our Fashion Label Launchpad 6 month full support program supports new designers to the industry through the product development and manufacturing process.

Want to find out more? Catch Julia on Wednesday at the AFC Stand.
Full Circle Fibres has Australia's only 'Paddock to Product' cotton supply chain. They have developed yarns, knits and wovens, made entirely in Australia. Come and find out more about their story and meet Rebecca Lindert, cotton grower from St George QLD, and Meriel Chamberlin, Textile Technologist from Brisbane QLD.

"If you are interested in putting 100% Australian Cotton into your products, whether apparel or homeware come and see the fabrics we've developed. We will have samples on display and have some sampling available to order at the moment."

Want to book an appointment? Get in touch via fullcirclefibres.com/contact-us and request a preferred time slot.
Fashion Equipped is a consultancy agency, specialising in the Business Side of Fashion. Founder Elizabeth Formosa and her team are passionate about helping their clients make 'The Fashion Business THEIR Business' and will be at the Melbourne Retail Festival offering enrolments for their next "Start Your Fashion Business" online programme! If you want to plan, start or grow your own fashion business then visit Fashion Equipped at the Australian Fashion Council stand for a free 10 minute discovery session.

Their programme will guide you through business strategy, branding, product development, sourcing, sales, marketing and funding. The fashion industry is a competitive industry and you have to operate at a HIGH standard to make it in fashion. The best investment you can make is in YOUR development and support yourself with key networks so you're empowered to succeed, and equipped with the knowledge to build and grow your business.

We will be offering free 10 minute free discovery sessions on the stand for those who want to know more about planning, starting and growing a fashion business. Want to book a discovery session in advance? You can do so via elizabeth@fashionequipped.com.au
Helen is an Associate at Phillips Ormonde Fitzpatrick, a leading full service intellectual property law firm in Australia. Helen joined the IP profession in 2009 and became a registered patent and trade marks attorney in 2011. With almost 10 years of experience in the industry, Helen has successfully obtained designs, trade marks and patents for a large number of businesses in Australia and overseas. Helen has managed large designs portfolios for the fashion industry and delivered a number of seminars on designs law. Helen has a particular interest in the fashion industry and enjoys working with innovative businesses to develop the most appropriate IP protection strategy to support commercial goals.

Helen will be taking 15-20mins sessions at the AFC stand on the Thursday 29 March, from 10am to 12pm, and from 1pm to 3pm. The consultation sessions would be suitable for any creative individual or businesses interested in learning about how best to protect their intellectual property. To book in your free session email helen.mcfadzean@pof.com.au with your preferred time slot.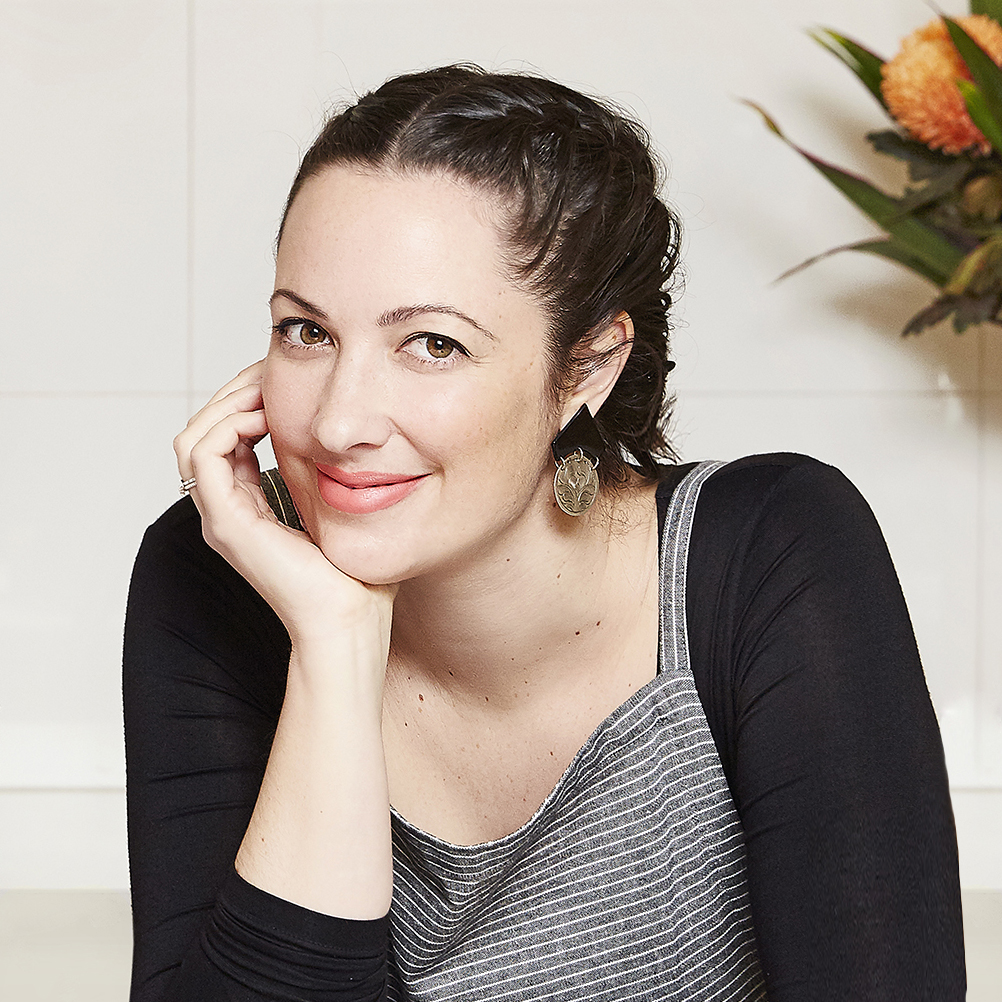 SURFACE 1°22 is a multi-faceted enterprise: "We create bold and geometric surface pattern designs that are available for purchase or for licensing, exhibit and showcase collective works, and run workshops and short courses. We design and sell original artwork to create beautiful digitally printed textiles and patterned surfaces for the home and fashion industries."
Collaborating with fashion brands around the globe, SURFACE 1°22's print designs have featured in swim, resort and active-wear collections globally.

Find a selection of textile prints on display at the AFC Stand.
Dean World Cargo has 30 years of experience in the Fashion and Retail industry and is now assisting Australian Fashion Brands with logistic support in entering overseas markets.
"We can provide practical advice on the do's and don't's of exporting as well as a global 3PL and distribution service."
Call in to the AFC booth for a chat!
We look forward to seeing you there!